Welcome to the Pilot Club of Oconee County!
The Vision of Pilot is to achieve universal awareness and prevention of Brain-related Disorders and Disabilities.
The Mission of Pilot is to serve by furthering Pilot International's humanitarian efforts through charitable, educational, and research programs in communities throughout the world.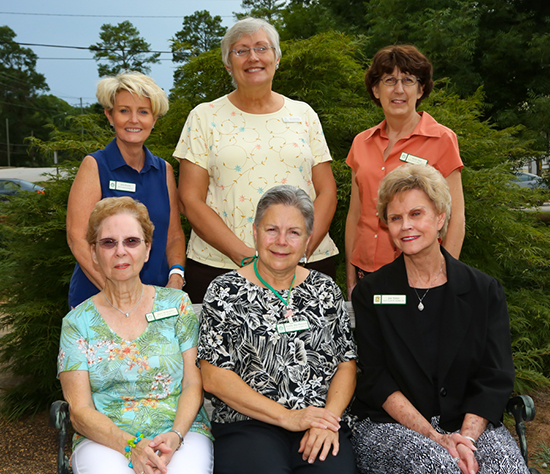 The Pilot Club of Oconee County was sponsored by the Pilot Club of Winder, Georgia. Charter Night was held on March 27, 1979, at the Watkinsville Community Center with 24 ladies being initiated as Charter members. We are proud to say that Charter members Mildred Bell, Joy Elder, Ann Giles and Joan Mann are still active in the Club.
Pilots have been able to improve the lives of people in Oconee County for thirty-six years and we look forward to continuing helping people affected by brain-related disorders and disabilities through volunteer activities, education and financial support.
---
A Pilot's Path
We sought purpose,
You showed us a need.
We wanted to help,
You gave us a deed.
We sit down together.
We think and we plan.
To seek out the ways,
To give others a hand.
Friends with friends,
Showing others we care.
We cook, we bag, we serve,
We walk, we clean, we share.
Life can be a struggle.
Life can be a plead.
We have found our purpose.
We will be there for the need.
Written by:
Cathy Moorehead
Pilot Club of Oconee Co.